Payment methods
Your payment information is processed securely. We do not store credit card details nor have access to your credit card information.
Security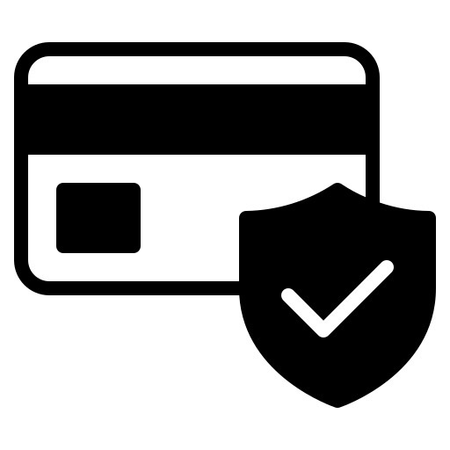 Overview
Long Lasting 5200mAH Internal BatteriesThe adjustable base makes it fully absorb the energy of the sun, providing continuous power for your trail and game cameras.
Charges Quickly

Rugged IP66 Waterproof CasingWeather-Resistant & Built to Last
Ditch the hassle of buying batteries for your trail cameras with our lightweight and powerful solar panel charger. Equipped with two integrated lithium batteries, it harnesses the sun's rays for reliable power.
With a capacity to produce up to 2,000 photos per day of full sunshine, you won't run out of power when you need it. Plus, the batteries store enough energy for up to 10,000 photos, even in cloudy or overcast conditions. The 3-meter wire connects easily to your camera, and the built-in charge indicator and IP66 waterproof rating ensure you always stay powered and protected.
Specifications
Specification
Built-in battery capacitor

2 pieces 18650 lithium batteries , Sanyo 5200mAh

Max. Output

5V 1.3 A, output over-current protection, short-cut protection

Charging methods

Solar charging

External power charging (5V)

Solar panel charging output

1.6W

Solar panel charging current

320mA

Start-up modes

More than 0.2W solar power output is detected

Turn on by hand

Operation load is detected.

Triple battery protection

Over discharge protection, stop discharging when voltage is lower than 3.3V

Over current protection, stop charging when voltage is higher than 4.2V

Temperature protection, stop charging when temperature is higher than 65℃ or lower than 2℃

Power management

Stop invalid charging

Higher than 91% output conversion rate

Standard condition

1000W/m²; 25℃; AM1.5

Line length

3m, 3mm charging input

Holder

M6 screw size

Full charged time

Sunny day, 5 days

Installation angle

Face South, 45 degree

Operation Temperature

-10 ~ 85

Storage Temperature

-20 ~ 50

Waterproof

IP66

Weight

290g

Dimension

142*87*28mm
What's in the Box
1x Solar Panel
1x Connection Cable
1x Mounting Bracket
1x Quick Start Manual
1x Screws Set
Solar Panel ×1 Connection cable x 1
Mounting Bracket ×1
Quick Start Manual ×1
Screws x1 set
Description
Ensure your trail cameras stay powered with our 5V solar panel charger for 4G HD trail cameras. Featuring a 5200mAh high-capacity internal battery and an IP66 waterproof rating, this portable solar charger can be mounted to trees, walls, or other surfaces, providing reliable power for your cameras wherever you need it.