Payment methods
Your payment information is processed securely. We do not store credit card details nor have access to your credit card information.
Security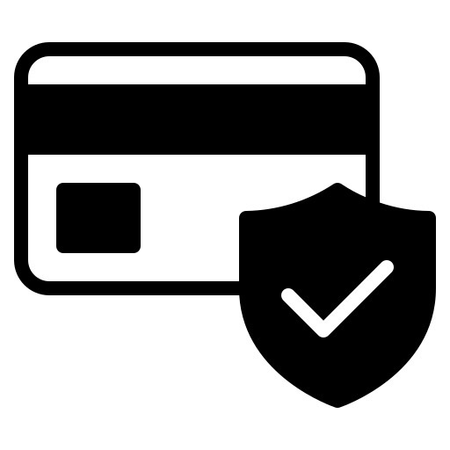 Overview
No Subscription Fees.Only pay for your SIM plan with your chosen provider.
WiFi Hotspot FeatureUse the GPS tracker as a hotspot in tough spots.
ACC Detection - Ignition StatusKnow your vehicles ignition status at a glance.
Remote Cut-Off (Fuel & Power)Stop the vehicle remotely by cutting-off the fuel supply.
IPX5 Water ResistanceWater-resistant for unexpected splashes.
Alerts for vibration, overspeed, power offGet alerts when the car experiences abnormal conditions.
You can keep track of your own vehicle or a fleet of cars with our 4G Wired Car GPS tracker. It's a straightforward, wired device that allows you to monitor your car, van, motorcycle, or truck 24/7, 365 days a year, without any need for charging or batteries as it gets its power from your vehicle's battery.
Monitor Multiple Devices
Do you want to track more than one car at home or manage a fleet of vehicles? You can monitor several devices on your smartphone using the app, making it simple to keep track of multiple vehicles at the same time.
Tracking History
Our 4G device stores up to 180 days of tracking data, which can be accessed on any smartphone, tablet, or computer.
If the tracker loses 4G signal, it will remember the GPS data and transmit it when it reconnects to the 4G network.
Lifetime Free Subscription
It works with PC, Apple, and Android devices, and comes with a free lifetime subscription (with no obligations) to the online platform and app tracking, using the Tracksolid Pro App.
Remote Shutdown
If your car is stolen, the 4G GPS tracker can remotely cut off the fuel and power to help safeguard your car. You can use the app not only to track your car but also to turn it off if necessary.
Wireless Hotspot
In addition to its regular GPS car tracking capabilities, this gadget can also function as a WiFi hotspot. It can convert your GPS device into a wifi router that uses the 4G network.
Note: All GPS trackers require a SIM card activated with a mobile phone plan including SMS, which must be purchased separately and is not included with the device. A free lifetime membership is provided on Tracksolid Pro, not the SIM card. Ensure that the SIM card plan you purchased has call, text, and data credit.
Specifications
Frequency
GSM:850/900/1800/1900 MHz
WCDMA: 850/900/1900/2100MHz (B1/B2/B5/B8)
LTE:B1/B2/B3/B4/B5/B7/B8
Frequency
WCDMA: 850/900/1900/2100MHz (B1/B2/B5/B8)
Frequency
LTE:B1/B2/B3/B4/B5/B7/B8
GPRS
Class 12, TCP/IP
Memory
4GB+4Gb
Phase error
RMSPE<5,PPE<20
Max Output
GSM850/GSM900:33±3dBm
GSM1800/GSM1900:30±3dBm
WCDMA:24dBm
LTE:21dBm
Max frequency error
±0.1ppm
GPS chipset
U-blox
Frequency
GPS L1, 1575.42MHz
GPS channel
66
Location accuracy
<10 meters
Tracking sensitivity
-162dBm
Acquisition sensitivity
-149dBm
TTFF (open sky)
Avg. hot start ≤1sec
Avg. cold start ≤45sec
WiFi
2.4 GHz
LED indicator
GPS (blue), GSM(green), power (red)
Battery
450mAh/3.7V
Working voltage/current
12VDC/76mA(12VDC); 38mA(24VDC)
Operating temperature
-20℃~70℃
Dimension
113(L)*51(W)*20(H)mm
Weight
105g
Sim Card Size
Nano Sim
What's in the Box
1x GPS Tracker Unit
1x Instruction Manual
Wiring Components for Additional Features
1x Free Lifetime Subscription per device to Tracksolid Pro
Does the Wired GPS Tracker make any sound?

No, there is no sound emitted from the Wired GPS Tracker while it is in operation.
Is the LED light on the Wired GPS Tracker noticeable?

The LED light turns on during start-up but will turn off shortly after. If you are concerned about the visibility of the LED light, you can easily cover it with a piece of tape as it is small in size.
How can I locate my vehicle in real-time with the Wired GPS Tracker?

To see the current location of your car, simply open the monitoring application or website and click on "Real Time."
How do I view the historical route of my vehicle with the Wired GPS Tracker?

To view your vehicle's historical route, open the tracking app or website and select "Historical Route." This will display the route driven over the past 6 months. Click "Play" to see the routes taken, and select any day in the last 6 months to view the playback for that day.
Can I track multiple vehicles with the Wired GPS Tracker?

Yes, you can track multiple vehicles with the Wired GPS Tracker. Simply open the tracking app or website, and all of your vehicles will be visible. To view details on a specific vehicle, click on it individually. You can also give your vehicles nicknames to make it easier to identify them.
Are there any costs associated with using the Wired GPS Tracker?

You do not have to pay for using the tracking app, but you will need to purchase a SIM card for the device. Pre-paid SIM cards are usually the cheapest option, and you will need a minimum of 1-3 GB of data per month, which can cost anywhere from $10 to $30 a month.
Do I need a mechanic to install the Wired GPS Tracker?

You can either install the Wired GPS Tracker yourself or have a mechanic install it for you. Installation costs with a mechanic can vary depending on the vehicle type and whether the engine immobilizer option is fitted. Costs will vary with each mechanic, but it is typically between $100 to $150. You can find the wiring diagram on our support page to install the product yourself.
Can I shut down the engine or fuel pump remotely with the Wired GPS Tracker?

Yes, the Wired GPS Tracker can remotely shut down the fuel pump and engine via the ignition. However, stopping the engine or fuel pump while driving can have dangerous consequences, so use this feature with caution.
Is the Wired GPS Tracker waterproof or water-resistant?

The Wired GPS Tracker is waterproof with an IPX5 rating as long as the water seal is closed at all times.
What is the size and weight of the Wired GPS Tracker?

The Wired GPS Tracker is 113mm long, 51 mm wide, and 20mm in height, and it weighs 105 grams.
What kind of alerts can I set up with the Wired GPS Tracker?

You can set up alerts for speeding, moving/towing, geo-fences, tampering, and any abnormalities with the tracker.
What size SIM card does the Wired GPS Tracker use?

The Wired GPS Tracker is compatible with Micro SIM cards.
Download Application TrackSolidPro User Guide Here
Download the wiring guide here
How to set up the 4G Wired Car GPS Tracker
Depending on the SIM Service Provider you've chosen, you might need to take additional setup steps after yourself or a mechanic has installed your Wired GPS.
Insert the activated mobile device SIM (your SIM should be a mobile device SIM with SMS/Call/Data) before turning on your GPS.
Once the SIM card has been inserted, turn the wired GPS to the ON position.
The gadget will start flashing Red, Green, and Blue in 1-3 minutes. These represent, respectively, electrical supply, cellular connectivity, and LBS/GPS connectivity.
Download and set up your account with TrackSolidPro, the tracking system for your new GPS device, if you haven't already.
Add your Hardwired GPS to your account via the LIST section (Selected at the bottom of the App) and then click the + in the top right corner, entering the devices unique IMEI or using the QR reader to scan the device in.
Your device is now powered, registered and tracking! If for some reason this is not the case, there are some SMS commands to calibrate the device to your chosen carrier and recalibrate the servers. Here are those commands and an explanation:
Command 1: APN,(APN of your chosen carrier, no brackets)#
Example: APN,telstra.internet#
This command calibrates the device to your chosen network provider (Telsta/Optus/Vodaphone) and we have these APNs written in the GPS Manual available on our portable GPS webpages.
Command 2: SERVER,gpsdev.tracksolid.com,21100,0#
This command recalibrates the device connectivity to the TracksolidPro servers after you've calibrated with Command 1, setting the APN.
If you're experiencing issues with your GPS Setup, please contact our customer support team with your order number, device IMEI/ID, the Mobile Number of the SIM you've purchased and the SIM Carrier you've chosen.
Description
Easily monitor your car, motorbike or fleet vehicle at all times using our 4G Wired Car GPS tracker. It doesn't require batteries or charging, just direct connection to your vehicle battery. You can keep track of your car, van, motorbike or truck 24/7 all year round, and in case of theft, you can stop the engine of your vehicle using your mobile phone.
This 4G GPS tracker works with Optus, Vodafone, and Telstra.
To use it, you'll need the Tracksolid Pro App compatible with Android and iOS.