Payment methods
Your payment information is processed securely. We do not store credit card details nor have access to your credit card information.
Security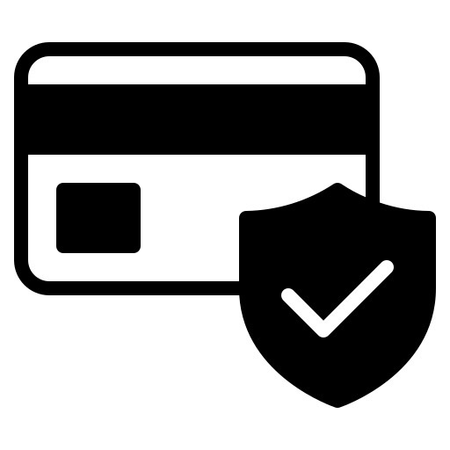 Overview
1080p HD ResolutionCrystal Clear Video
5x Optical Zoom Autofocus LensClear Images, Zero Hassle
Motion Detection & Night VisionCatch The Action No Matter What
Built-In Mic & SpeakersTwo-Way Audio Support
Whether you're thinking about home security, watching for wild animals acting up on your farm, or making sure nobody messes with your mine, construction, or dig site, it never hurts to have an extra set of eyes and ears. With this IP Security Camera, it's like having a personal assistant to let you know what's going on when you're not around; keeping you informed and safe.
Two-way audio not only lets you listen in, but speak through the device as well. So whether you're telling the delivery truck to leave the package by the door, shooing a dingo off your property, or — heavens forbid — telling a would-be home invader that they're on camera, and to just go home, this camera doesn't just let you see problems occuring; it gives you a chance to stop them before they do.
Of course, this functionality doesn't mean much if you can't see what's going on. So this camera boasts 1080p HD video, up to 50 meters of infrared night vision, and up to 5x optical zoom. You'll get a clear picture of events. Plus, the motion detection sensor lets you focus on actual movement, not empty footage. Add in IP66 water-resistant, support for 3G or 4G, and up to 128GB SD card storage, and you've got a security camera that'll have you well covered.
Specifications
Model: NC55G-EU
Sensor: CMOS
6-pc infrared LEDs, 50m Night Vision
Water-resistant Rating: IP 66
Resolution: 1920*1080
Lens: 2.7-13.5mm
Two Way Audio: Yes
Material: All metal
Certificate: FCC CE RoHS
Horizontal Pan: 350 degree
Vertical Tilt: 100 degree
APP: CamHi
Color: Black & White
What's in the Box
3G/4G 1080p IP Security Camera
Power Supply
USB Cable
Instructions
Mounting Bracket & Hardware
Description
Stay connected, and secure your property with ease with this versatile HD 1080p PTZ security camera.
Equipped with a 5x optical zoom, pan and tilt controls (horizontal: 355°; vertical: 120°), and 50m of night vision, you'll get a crystal-clear view of any events no matter the time of day.
Plus, with motion-activated recording, you can easily identify any suspicious activity without having to go through hours of footage. Keep your home or business protected with our advanced security camera today!
Looking for a further optical zoom range or something with SolarEye Solar Panel compatibility? Check out our 10x and 20x options, now available.