Payment methods
Your payment information is processed securely. We do not store credit card details nor have access to your credit card information.
Security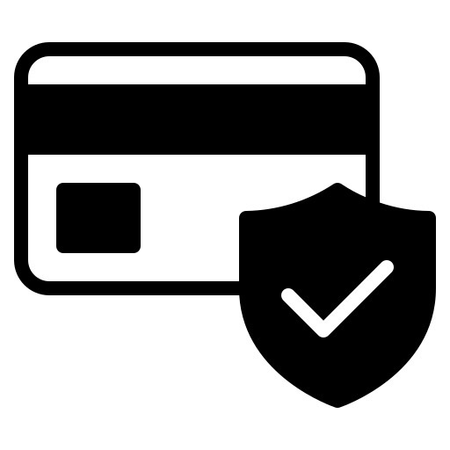 Overview
Strong Magnet
This 4G GPS Tracker has the strongest magnet in our product range
Accurate GPS Information
With GPS accuracy of a few metres, you'll always be able to track your property
Instant Tamper Alerts
Be instantly alerted if anyone tries to tamper the with 4G GPS Tracker
Operates on the Telstra Network
The 4G GPS Tracker only works on the Telstra network, to give you reliable cellular connection
3 Year Standby Battery on Power Saving Mode
If the GPS tracker isn't moving, it has 3 years of standby battery life
Durable Design
This car GPS tracker is dust and water resistant
With real-time, accurate tracking data, the 4G Portable Car GPS Tracker Pro will keep you informed of the location of your property at all times. Thanks to its strong connectivity to the Telstra network, you can trust that the data provided by this tracker is reliable and always up-to-date.
The best part? You don't have to pay for installation fees, because you can easily install the GPS tracker yourself. It even comes with an adhesive pad so you can attach it to non-magnetic surfaces with ease. Once it's attached, you can sit back and relax knowing that your property is secure and protected.
If anyone attempts to tamper with the tracker, you'll receive an instant notification on your mobile phone via the app. Plus, the strong magnet of the device will make it difficult for anyone to remove it. You'll have peace of mind knowing that you'll be alerted immediately if anyone tries to interfere with your property.
The 4G GPS Tracker also comes with a free, lifetime subscription to the tracking app. Within the app, you can set up alerts, geo-fences, and other notifications. You can get notified if your vehicle moves out of your pre-set areas and watch live data. You can even store historical data for up to three months. With everything at your fingertips, you'll always know the whereabouts of what's important to you.
Why wait? Get yours today! And remember, if you need any technical support, our friendly and knowledgable team is ready to assist.
Note: All GPS trackers require a SIM card activated with a mobile phone plan including SMS, which must be purchased separately and is not included with the device. A free lifetime membership is provided on Tracksolid Pro, not the SIM card. Ensure that the SIM card plan you purchased has call, text, and data credit.
Specifications
IP65 Dust & Water Resistance
Industrial Strength Magnet
3 Years Standby Time on Power Saving Mode
Memory: 32+32Mb
Operates On Telstra Network
Operating Bands: LTE Cat-M1/NB2: B1/B2/B3/B4/B5/B8/B12/B13/B18/B19/B20/B26/B28/B66
GPS Frequency:L1, 1575.42MHz C/A Code
Location Accuracy: Under 10 meters
Acquisition Sensitivity: -149dBm
Tracking Sensitivity: -165dBm
LED Lights: Indicate CEL & PWR
Mini USB Interface: Used for Charging & Debugging
Battery: 10000 mAh, 3/7V Li-Polymer Battery
Operating Temperature: –20℃ to +70℃
Device Dimensions: 109 x 61 x 30.5mm
Device Weight: 297g
Operating Voltage: 4.5V-5.5V DC
Sim card Size: Standard Size Sim
Application to be used with: Tracksolid Pro
What's in the Box
1 x 4G Portable GPS Tracker
1 x Charging Cable
1 x Adhesive Pad
1 x User Manual QR Code
Can a GPS tracker be detected?
There are two ways a car GPS tracker can be detected, by a high-quality bug detector or it is placed in a prominent spot. Both are not common.
Does a GPS tracker make a sound?
The 4G GPS Tracker does not make a sound, as it has no speaker or functionality to do so. It does, however, have two small LED lights to indicate power and cellular service, which you can cover with a small piece of tape.
How much data does a car GPS tracker use?
The amount of data the 4G GPS Tracker uses depends on how often you check in on its location. We recommend purchasing 2-3gb's first and increasing if necessary.
Description
This powerful 4G GPS Tracker provides real-time, accurate tracking data, and is easy to install yourself with the built-in powerful magnet.
This device operates exclusively on the reliable and far-reaching Telstra network, ensuring you'll always know where your vehicle or asset is. Order now and get a lifetime subscription to the tracking platform Tracksolid Pro for your device and get lifetime technical support from our knowledgeable Sentriwise team.