Payment methods
Your payment information is processed securely. We do not store credit card details nor have access to your credit card information.
Security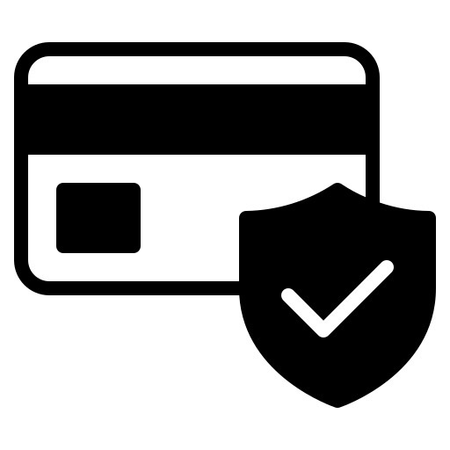 Overview
Real-Time Tracking: Know your vehicle's location, speed, and direction on the road with our app or SMS alerts for efficient fleet management.
Intelligent Alerts: Reduce accidents and violations with voice reminders for safe driving, and create custom alerts for idling, speeding, or sudden stops.
Advanced Sensors: Our device has advanced sensors that accurately calculate mileage, reducing GPS uncertainty and improving fuel consumption and route planning.
Easy Installation: Our device is easy to install without technical knowledge, and our support team is available to help with any questions or issues.
Mini 4G OBD Multi Alert Tracker - your ultimate road companion.
Advanced Driving Detection - Stay Alert
Our advanced accelerometer gyroscope algorithm and unique algorithm detect bad driving behaviour and prevent dark spots in areas with poor GNSS signals.
Easy Plug and Play Installation
No hassle in installation! Simply connect the device to your vehicle's ODB port in just seconds and you're ready to go.
Free Lifetime Subscription - Never pay again
Enjoy a free lifetime subscription for web platform and app tracking, compatible with PC, Apple, and Android devices. Plus, the device has been pre-configured for free.
Stay Connected Anytime Anywhere
Stay connected and worry-free with our GPS Tracker. It's compatible with a mobile phone plan including call, text, and data credit (2-3GB/month recommended) to ensure your GPS Tracker can transmit location data.
Disclaimer: Please note that a SIM card is required, which is not included in the product
Specifications
GNSS
Positioning system
GPS/Glonass/BDS/GALILEO, AGPS/LBS assisted
Frequency
L1
Positioning accuracy
<2.5m CEP
Track sensitivity
-165 dBm
Acquisition sensitivity
-148 dBm (cold) /-163 dBM (hot)
TTFF (open sky)
Avg. hot start ≤1sec
Avg. cold start ≤32sec
Cellular
Communication network
LTE Cat M1/NB2; LTE Cat1 + WCDMA + GSM

Frequency


JM-VL04E:
LTE-FDD: B1/B3/B5/B7/B8/B20/B28
LTE-TDD :B38/B40/B41
GSM: B2/B3/B5/B8



Power
Battery
50mAh industrial-grade LiCo battery
Input voltage
9-36VDC
Interface
LED indication
GNSS (Blue), Cellular (Green), Power (Red)
Connector
OBD II port
SIM
Nano-SIM
USB
1 x Micro-USB for configuration
Data storage
8MB flash memory
Physical specification
Dimensions
65.0 x 50.0 x 25.0mm
Weight
60g
Operating environment
Operating temperature
-20°C to 70°C
Operating humidity
5%~95%, non-condensing
IP rating
IP41
Feature
Voice monitoring range
≤5 meters
Sensors
Accelerometer and gyroscope
Ignition detection
External Power Voltage
Scenarios
Vehicle movement alert, Over-speed alert, Geo-fence, Voice-monitoring, Vehicle battery detection, Power supply disconnection
Driving behaviour analysis
Harsh acceleration, Harsh braking, Harsh cornering, Sudden lane change, Collision, Skidding, Rollover, Roll & pitch
What's in the Box
1x LK209C GPS Tracker
1x USB Cable
1x AC Adapter
1x User Manual
1x App Quick Guide
1x Free Lifetime Subscription for tracking website/app
What is an OBD tracker and how does it work?
The OBD tracker connects to your vehicle's OBD port to obtain real-time data and communicate with GPS satellites for location tracking. It's a plug-and-play device that's easy to install and can provide valuable insights into your vehicle's performance.
How do I install the Mini 4G OBD Multi Alert Tracker?
The installation process is simple and straightforward. Just plug the tracker into your vehicle's OBD port, and it will be ready to use in seconds.
What are the benefits of using a Mini 4G OBD Multi Alert Tracker?
This tracker offers a variety of benefits, including real-time location tracking, detection of bad driving behaviour, calculation of mileage, battery status monitoring, and location alerts. It also comes with a free lifetime subscription to the tracking software platform and is compatible with PC, Apple, and Android devices.
Can I use the tracker with any mobile phone plan?
Yes, you can use the tracker with any mobile phone plan that includes call, text, and data credit. We recommend a plan with 2-3GB of data per month to ensure that the tracker can transmit location data.
What is included in the purchase of the Mini 4G OBD Multi Alert Tracker?
The purchase includes the Mini 4G OBD Multi Alert Tracker, a free lifetime subscription to the tracking software platform, and lifetime technical support. Please note that a SIM card is not included and must be purchased separately.
Description
Keep track of your vehicle with our powerful 4G OBD GPS Vehicle Tracker.
This easy-to-install device detects bad driving behaviour, calculates mileage, provides location alerts, and even checks the battery and ACC status. With real-time data at your fingertips, you can monitor your vehicle's performance and ensure you and your families safety on the road. Don't settle for less when it comes to your vehicle's security and performance.