Payment methods
Your payment information is processed securely. We do not store credit card details nor have access to your credit card information.
Security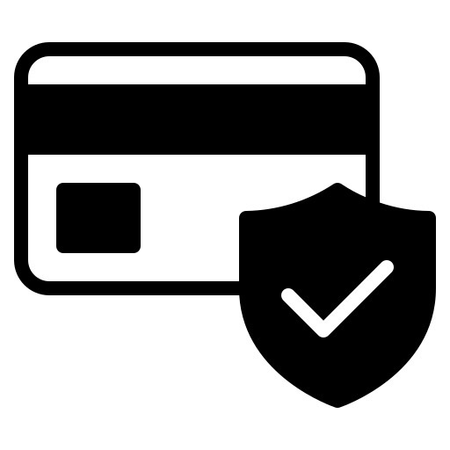 Overview
Functional Smart WatchTime, Alarms, Pedometer, and Calorie Counter
Location trackingAccurate and real-time location tracking
HD Video CallingBuilt in 0.3MP camera lets your child capture moments and share them with you.
SOS ButtonOne button to alert parents in the event of a an emergency.
The Perfect Solution for Independent Kids
As parents, we love watching our kids become more independent and explore the world around them. However, it can be terrifying not knowing where they are and worrying about their safety. That's why we've created the perfect solution for your worries: our 4G GPS Tracker Smart Watch for Kids.
HD Video Calling 4G Video Feature
The HD Video Calling 4G video feature allows for you to chat with high-definition resolution, providing a smooth video call experience for parents and kids at any time and anywhere. This feature provides more convenient and vivid communication between you and your child.
Real-Time GPS Tracking and Safety Zones
Our GPS Tracker Smart Watch boasts live GPS tracking with an accuracy of 2-5 meters, safety regions that inform you when the watch enters or exits your custom safe or danger zones, and an SOS function for emergencies. Keep tabs on it all through the Online Portal or our free mobile app, with push notifications to the app, email, or optional SMS alerts to ensure that you know exactly what's going on with your loved ones.
Durable and Convenient Design
The vibrant design of our GPS Tracker Smart Watch is perfect for kids, with its fun aesthetic, they'll happily take it with them wherever they go, so there's no need to worry about forgetting it somewhere. It's also water-resistant, so you don't need to worry about losing track of your kids if they get caught in the rain.
Clear Communication and Fitness Tools
The on-board camera and two-way voice communication ensure clear communication in case of an accident. It's even got 40 days of location history, so you can know exactly where your child's been on the way home from school, if they've been honest with you or not, or even just help a young athlete train. The Smart Watch also boasts features like reminder alarms, and fitness tools like a pedometer, step counter, and calorie counter, making it super easy to keep track of fitness goals, as well as keeping young athletes safe while they're out exercising.
Note and Disclaimer
Note: for the GPS Tracker Smart Watch to work, you will need to purchase and manage your own SIM. You'll want a SIM that includes voice calls, SMS, and around 90MB of data/month.
Disclaimer: SIM card is required for all GPS Trackers. They are not included as part of the product and will have to be purchased at your own cost. Make sure the purchased sim card has call, text, and data credit.
Specifications
Screen
1.4inch IPS Touch screen ,Pixel 240x240
OS
RTOS
Solution
ASR3603,832MHz, One-core ARM Cortex-R5 processor
GPS
HD8028 (More support BeiDou Galileo)
GPS Accuracy
5-15m
Wi-Fi Accuracy
30-50m
LBS Accuracy
100m above
Video Call
By APP or VOLTE
Memory
192MB RAM+128MB ROM
Location
GPS,AGPS,LBS,WIFI
2G Network
GSM B2/3/5/8
3G Network
WCDMA B1/2/5/8
4G Network LTE
B1,2,3,5,7,8,20
SIM card
Nano SIM card
Calling
3 SOS + 15 phone number
SOS
Support
G-sensor
Support (in three axis)
Remote monitoring
Support
Camera
0.3MP pixels
Waterproof level
IP65
Battery
Lithium battery 680mAH, 663032
Dimension
488x414x16mm
Accessories
Magnetic Charge cable (Pogo pin),screen driver, SIM card tools and user manual
Other features
Electronic fence (GEO),History tracking, Alarm Clock, Find Watch , Phone book, Working mode, Remote shutdown watch, Support APP for Android and IOS smartphone.
What's in the Box
1 x 4G Smart Watch (SIM card not included)
1 x Charging Cable
1 x User Manual
Can the GPS Tracker Smart Watch be used without a SIM card?
No, a SIM card is required for the GPS Tracker Smart Watch to work. You will need to purchase and manage your own SIM with voice calls, SMS, and around 90MB of data/month.
Is the GPS Tracker Smart Watch water-resistant?
Yes, it is water-resistant, so you don't need to worry about losing track of your child if they get caught in the rain.
How accurate is the GPS tracking?
The GPS Tracker Smart Watch has live GPS tracking with an accuracy of 2-5 meters.
Does the GPS Tracker Smart Watch have an SOS function?
Yes, it has an SOS function for emergencies.
What is the battery life of the GPS Tracker Smart Watch?
The battery life is up to 96 hours on standby mode, and up to 24 hours with continuous use.
Description
Ensure the safety of your young ones adventurers with our 4G water-resistant GPS tracker smartwatch. Stay informed and keep in touch with the mobile app, where you can check their location and connect instantly with clear two-way voice communication and an emergency SOS function.
Pinpoint accurate 4G GPS tracking and geofencing can send you instant notifications, giving you peace of mind while your kids can go off and play with their mates. This smartwatch is water resistant and built to withstand any outdoor activity, allowing your kids to enjoy their time outdoors without compromising their safety.